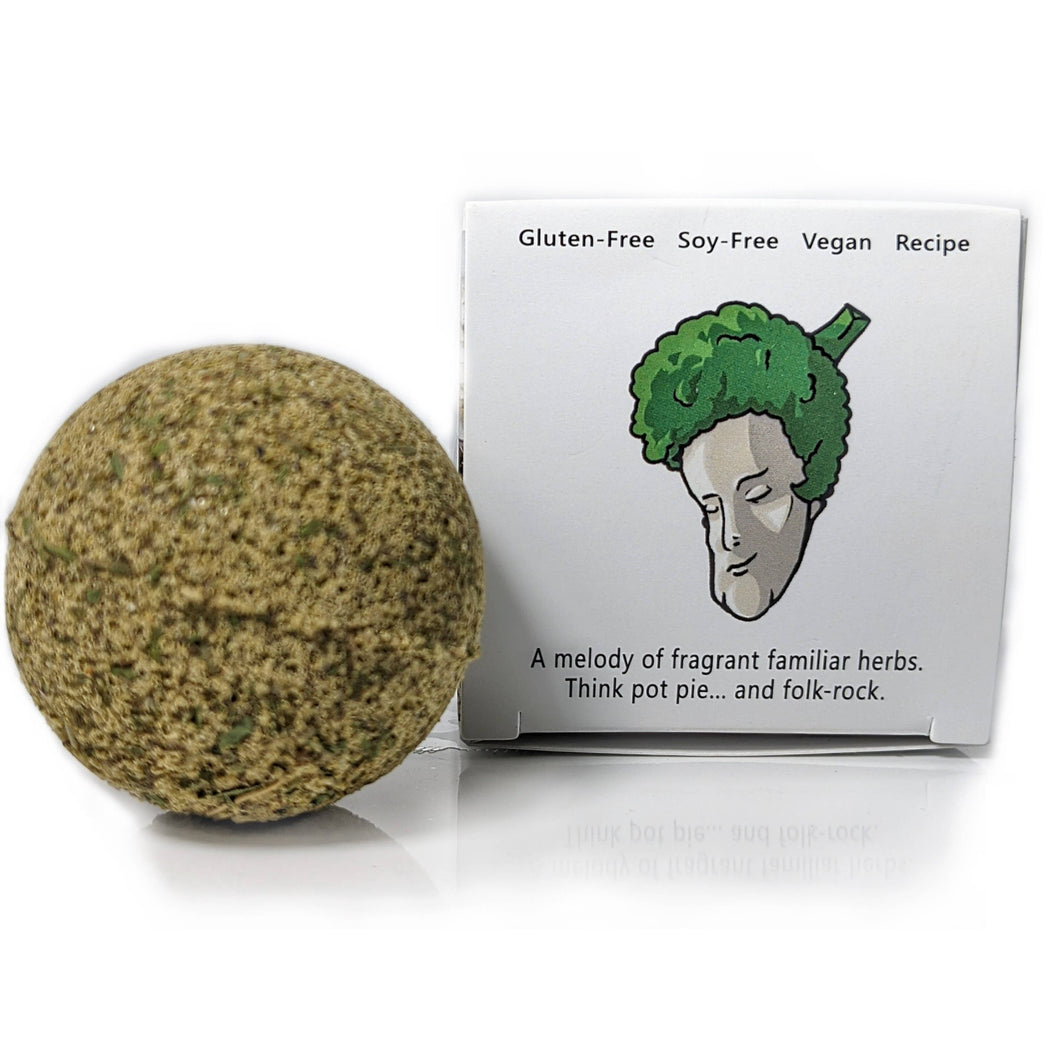 Broth Bomb - Pot Pie Style Seasoning
Yes, they really fizz... and they're delicious. They're packed with quality herbs and spices... and come with a recipe that's Vegan Gluten-Free* & Soy-Free. Ideal for Meal Prep and Family Dinner.
Seasoning Flavor: A melody of fragrant familiar herbs. Think pot pie... and folk-rock.
Ingredients: Seasoning (Parsley, Sage, Black Pepper, Rosemary, Thyme, Turmeric), Sodium Bicarbonate, Organic Citric Acid (from Casava), Salt, and Water.
Suggested recipe: White Beans, Frozen Hash Browns, Broccoli, Kale, Onion, and Shredded Carrots +  Broth Bomb™ .