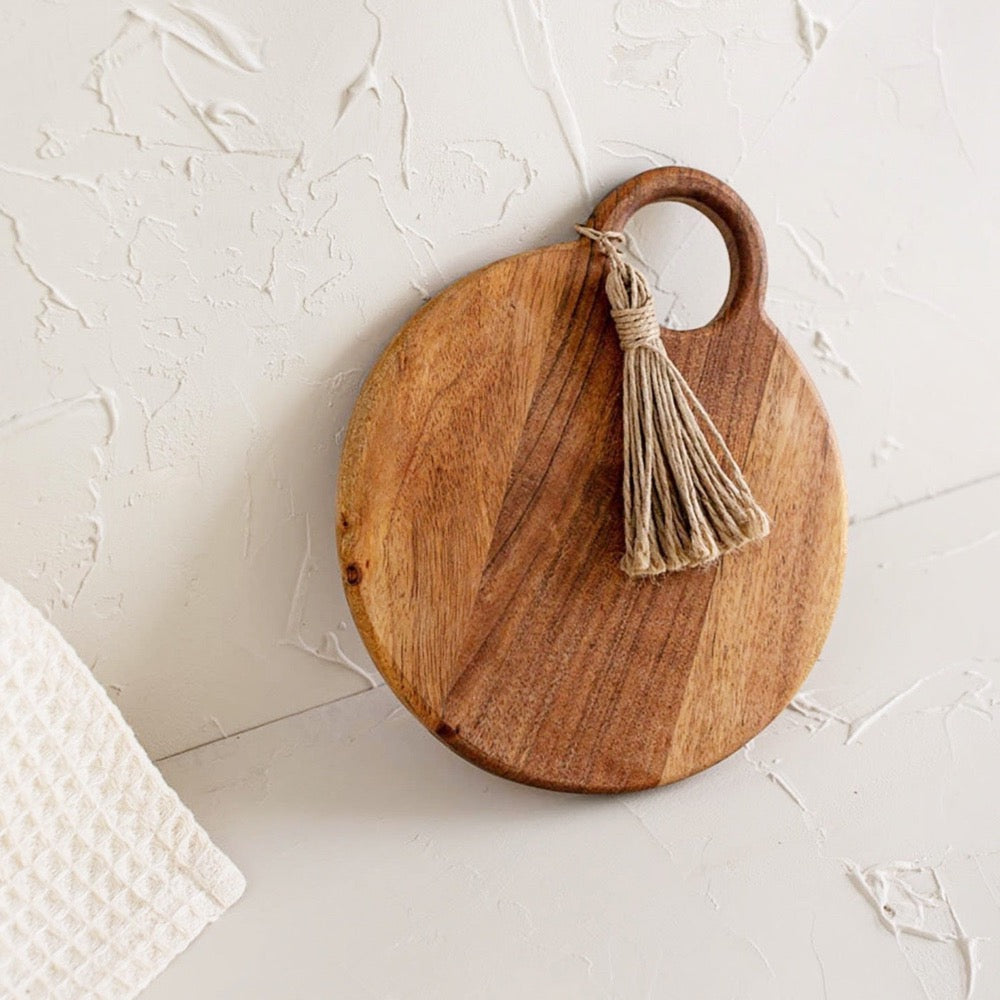 Simple in style and unique in shape, this round cutting board is perfect for preparing, serving, and entertaining. Functional in size, yet beautifully crafted from sustainable acacia wood that is naturally strong and durable. Finished with a decorative loop at the top that is functional to use for hanging, and a hand tied natural jute tassel.
-Fast growing and naturally sustainable, acacia wood is a strong and durable hardwood that is highly resistant to moisture and scratching. Jute is a vegetable fiber that is made from the bark of jute plants. It is the most environmentally friendly fiber because its fibers can be recycled more than once.
-Food Safe. Hand wash with warm, soapy water and set out to air dry completely after initially drying with clean cloth.
-Dimensions: 8 x 7 x 0.5"H
-Material: Acacia Wood & Jute
-Rich in color and textural in nature, the grain of the acacia wood is naturally beautiful.
-Boho style decor to add to your beautiful home.