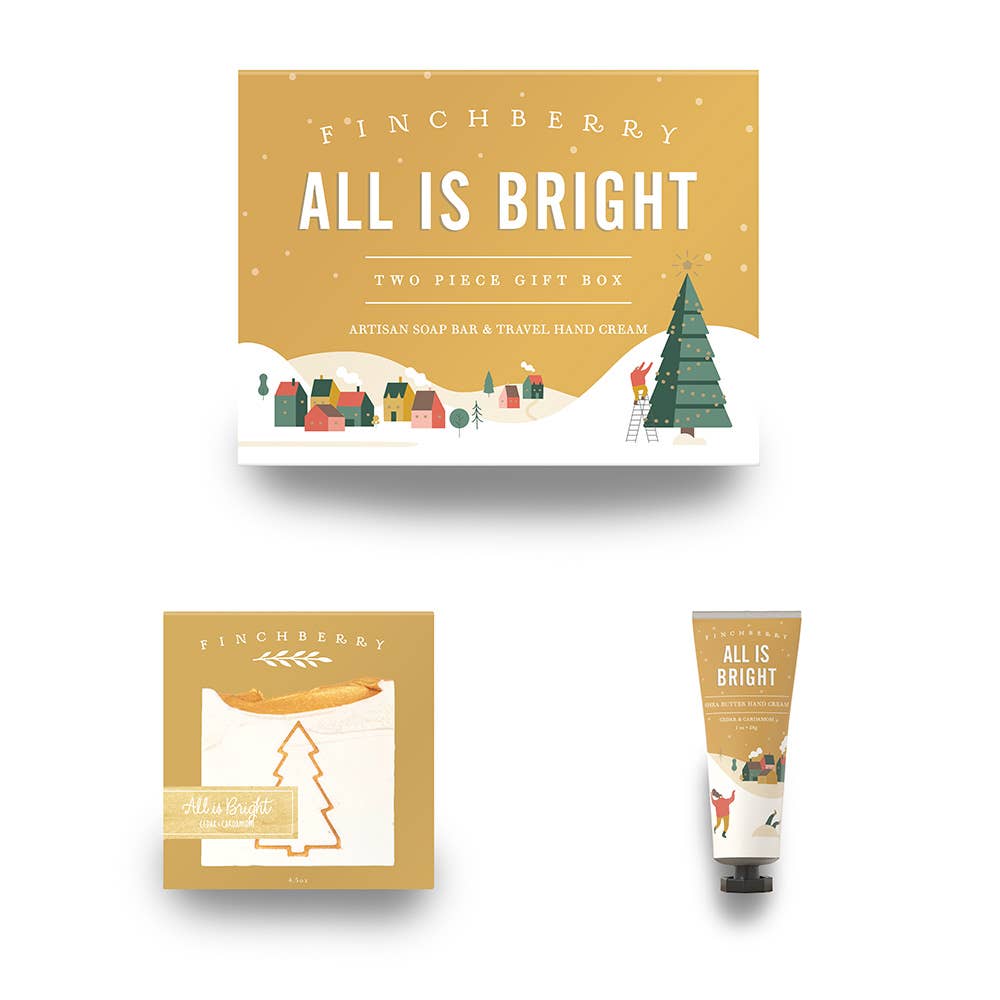 All is Bright - 2 Piece Holiday Gift Box
All is Bright - 2 piece Holiday Gift Box contains: 1 Holiday All is Bright Bar Soap and 1 Holiday All is Bright Travel Hand Cream 1 oz.
This holiday season, treat yourself or a loved one to the enchanting scent of All is Bright. A woody and earthy combination of oak and cedar, spiced with cardamom and thyme blend together beautifully to create a delicious cleansing experience befitting the brightest of holidays! This hand cream's luxurious blend of sunflower and olive oils soothe and calm tired skin.