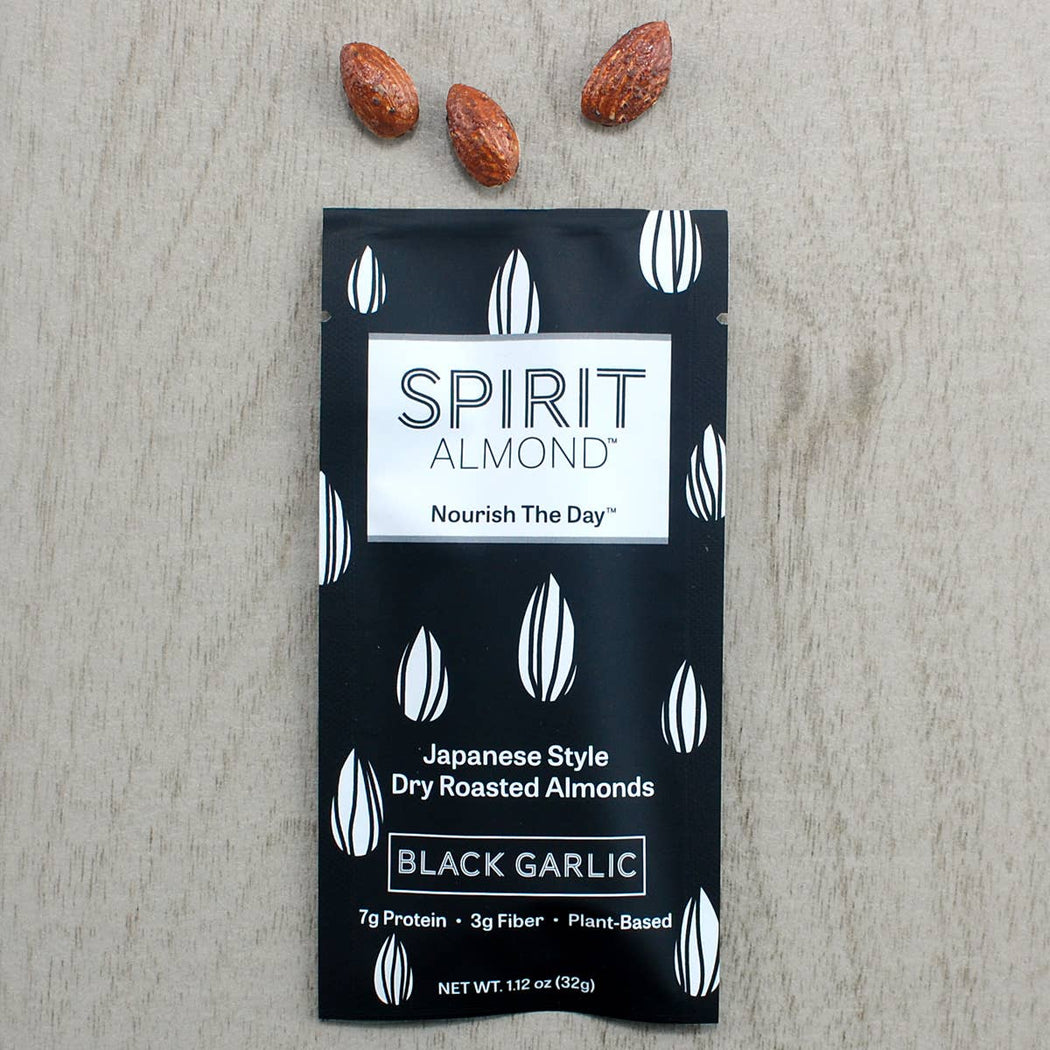 Soy sauce and white garlic are a classic combo with a bite. Add to that the mellow, caramelized taste of black garlic, and the result is a snack that's as delicious as it is healthy.  Individually wrapped single serving packs make a perfect on-the-go between meals or workout snack, also great for sharing at offices, parties, events.
• Vegan, Gluten-Free.
• All clean ingredients, nothing artificial.