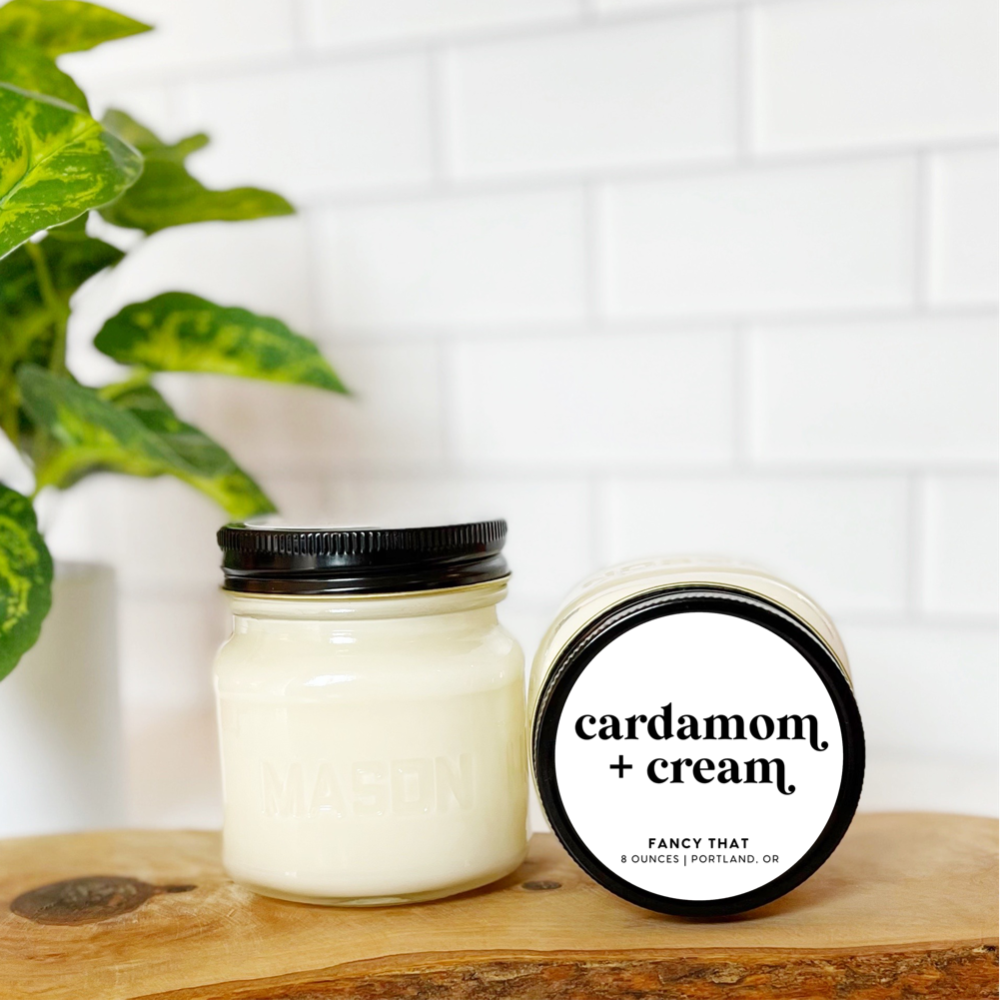 This warm and cozy scent is perfect on a chilly night!  A combination of rich cream with black cardamom, cinnamon, and chestnut for a delightfully unique scent.
8 oz, soy wax, cotton wick, premium fragrance oils. Hand poured in Portland, OR. Burn time 40-50 hours.
Soy wax is completely renewable, sustainable, eco-friendly, resulting in a candle that will burn clean and slow. 
Candle Tips:
Trim your wick – Your wick should be only 1/4" long every time you light your candle so be sure to trim it before each use.  
Create a large melt pool – Fun fact: soy wax has a memory.  The wax will only melt as far as it did the very first time you burned the candle. So, it super important that you let the wax melt pretty close to the edge of the jar.
Be cautious – Never burn your candle in an unattended area. Keep away from items that can catch fire, drafts, children and animals.  Do not burn for more than four hours at a time.  
Please note, each candle is hand poured in our Portland, OR studio.  Appearance and texture may vary from candle to candle.