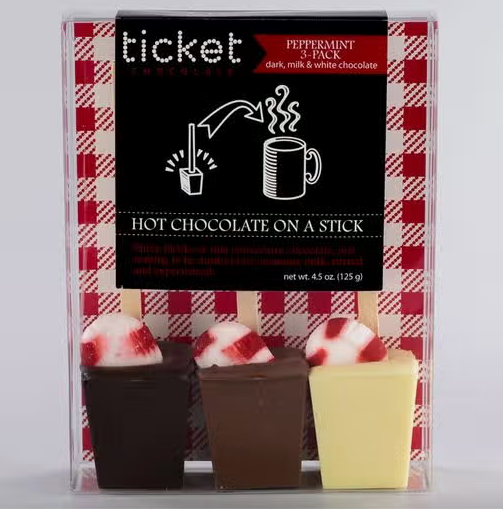 Peppermint Hot Chocolate on a Stick 3-pack
Three sticks of our premium couverture Hot Chocolate on a Stick. Dunk into a mug of hot milk, stir until chocolate melts, then sip the best hot cocoa you've ever had! Pairs well with coffee too! The perfect cold weather gift! Order yours for a crisp fall night, a festive Christmas party, or any occasion!
Peppermint 3-pack: dark, milk and white chocolate with peppermint sticks.