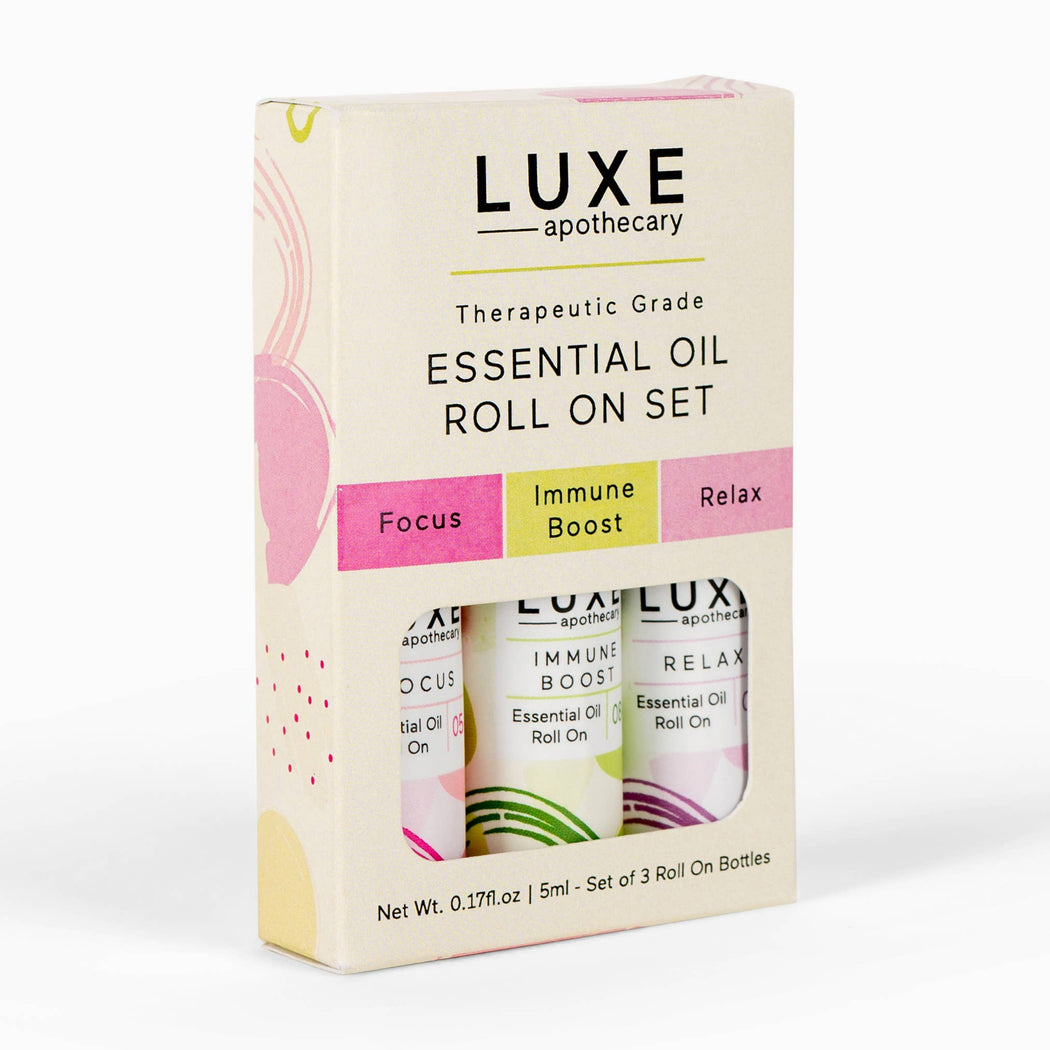 Essential Oil Roll On Pack (Focus, Immune, Relax)
This cute little box set of 3 includes a 5ml roll on of our following blends: Focus, Immune Boost, and Relax. The perfect on-the-go size for all of your needs! Our blends are made with 100% PURE essential oils blended with sweet almond oil for skin use. Whether you are an avid oil user or just starting out, they are a high quality, convenient option. How
To Use: For best results, roll on the body's pulse points as needed, which include the sides of the neck, temples, inner elbows, and wrists.
Ingredients:
Focus: Lavender, tangerine, mandarin, Roman chamomile, and German chamomile in sweet almond oil.
Immune Boost: Sweet basil, cypress, eucalyptus, ginger, lavender, lemon, sweet orange, peppermint, and ravensara in sweet almond oil.
Relax: Lavender, lemon, mandarin, rosewood, and sweet orange in sweet almond oil.
0.17 fl oz each / Made in Atlanta, GA