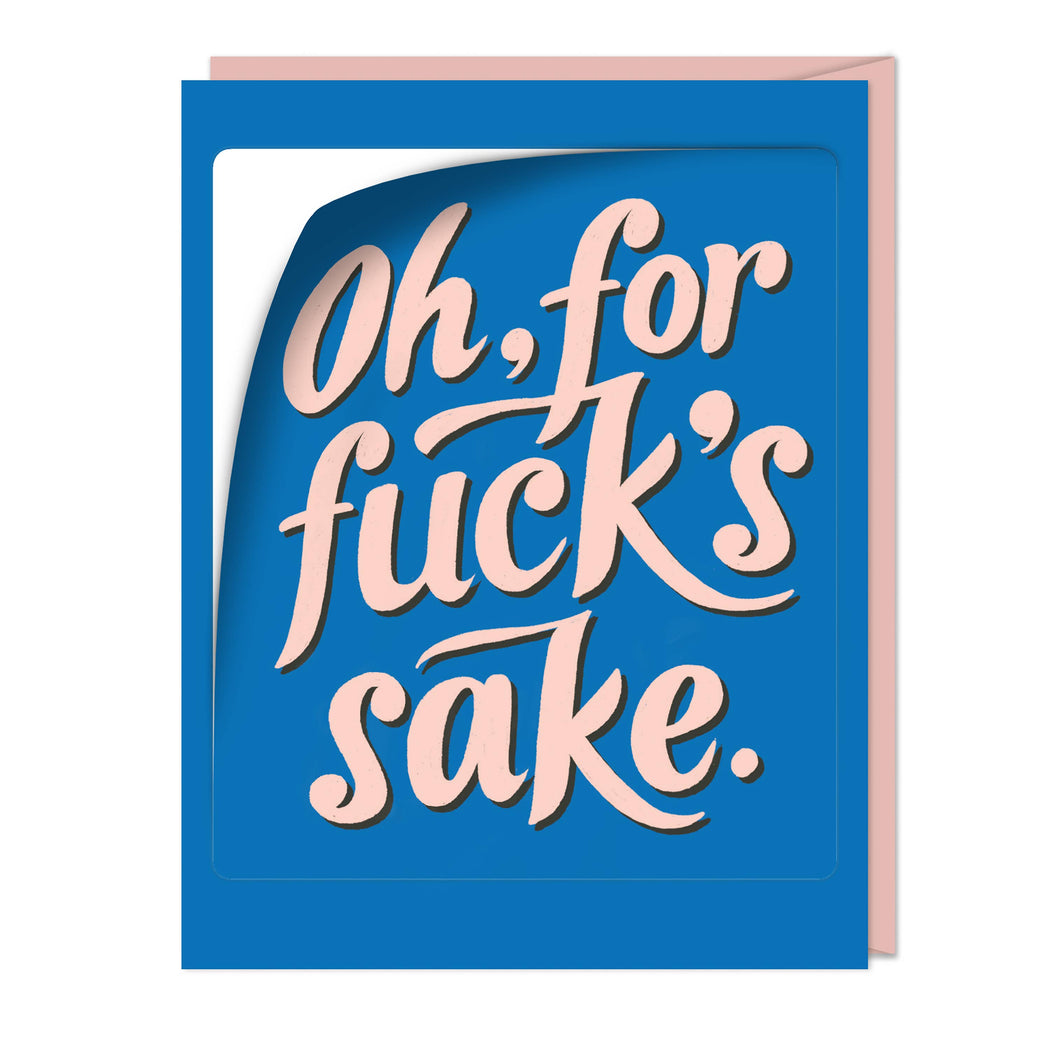 Oh, for Fuck's Sake Sticker Card
It's the all-occasion expression for the times in which we live (and our baseline emotional state)— and it's also A STICKER, people! That's right, the front of this card peels right off and looks fab as fuck adorning a laptop, journal, or jumbo hand sanitizer bottle. It's like the little black dress of the dystopia, and/or normal everyday life.
• File under: funny gifts for women or ANYONE with no f*cks left to give • Blank inside, colored envelope • Card is 4.25 x 5.5 inches • Sticker is 3.9 x 4.5 inches *Stickers are made of thick, coated paper with a kiss cut. They are not waterproof and should not go on surfaces that will get wet or be washed. They are not re-stickable.