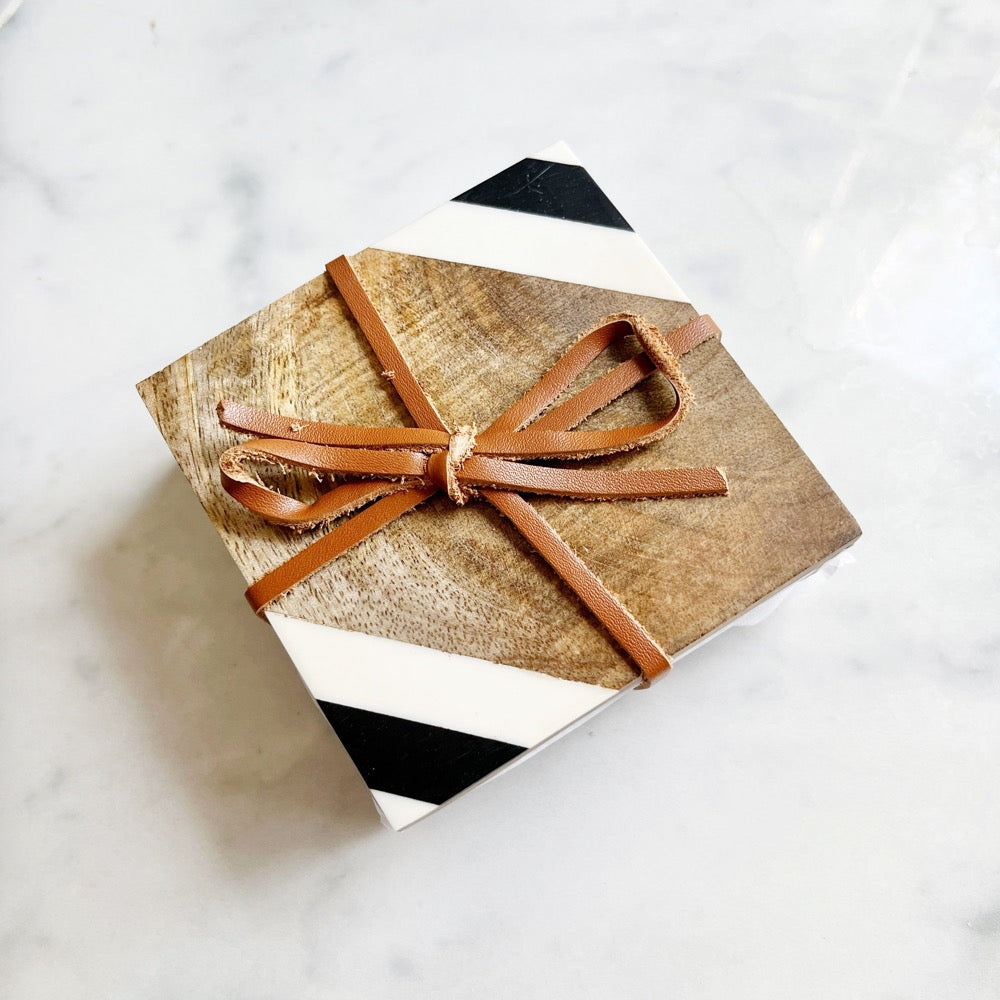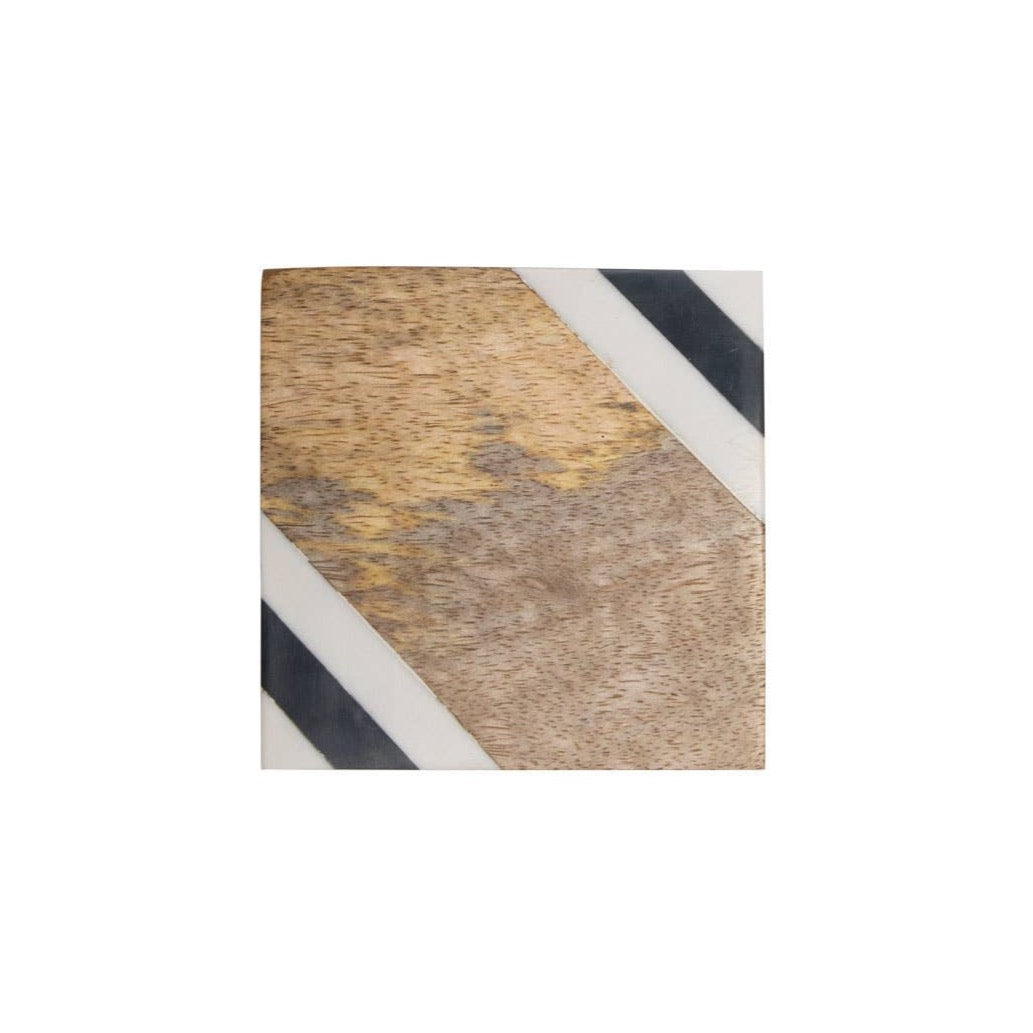 Keep your tables clean and classy with the fabulous coasters. This set consists of four eco-friendly mango wood coasters with rich, natural centers and bold, black resin corners, with a gentle white resin stripe separating the two styles. The result is a set of elegantly practical pieces that will your home looking orderly and ornate.
-Style: This set of four coasters features a mix of real black marble and eco-friendly and sustainable mango wood.
-Design: Fun and functional mango wood and marble coasters make sure your tables stay dry.
-Perfect for your kitchen, living room, bedroom, bathroom, or office Foreside's beautiful decorative accents will enhance any home décor.
-Size: Each coaster measures 4 x 4 x 0.5 inches