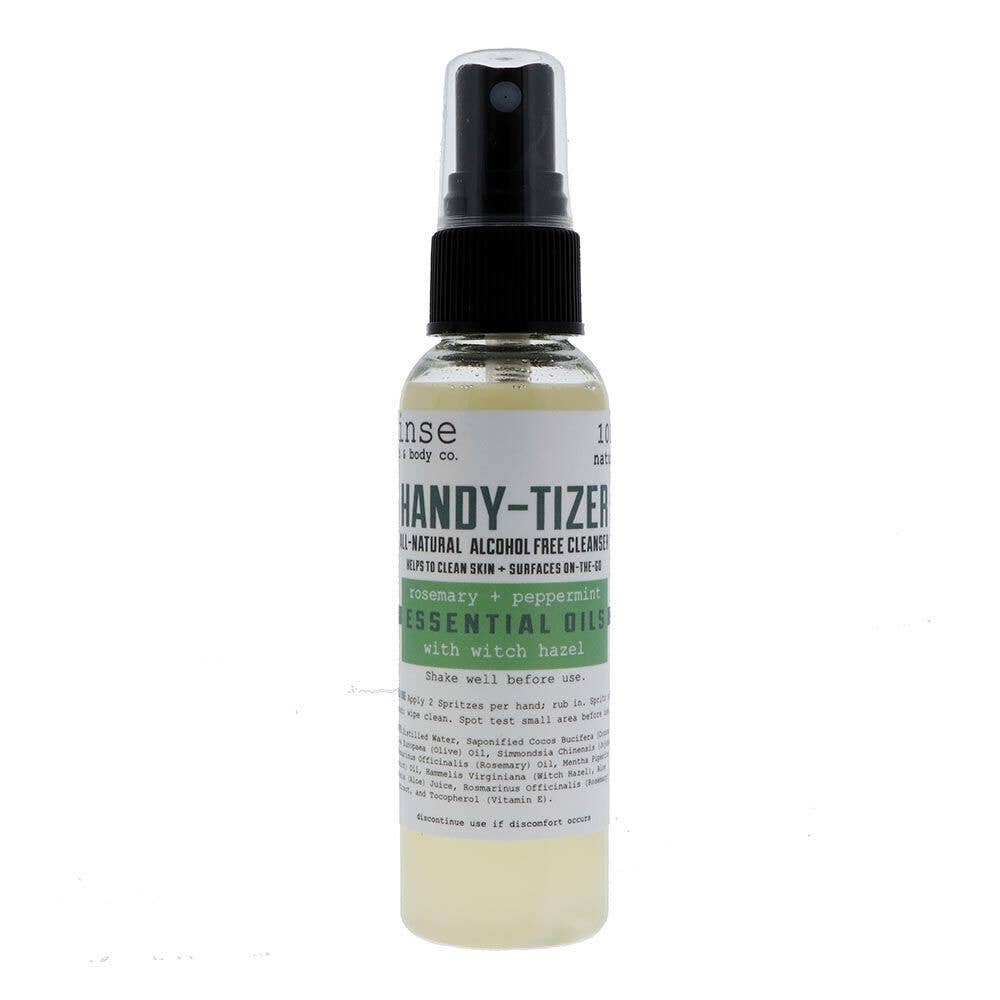 HandyTizer - Rosemary Mint
Rosemary & Peppermint Essential Oils are blended to create a spray-on cleanser that is great for on-the-go. Not only is it great on hands but it's also great for cleaning surfaces that need to be safe for pets or children!
Made with a blend of: Distilled Water; Saponified Coconut Oil, Olive Oil & Jojoba Oil; Witch Hazel; Essential Oils; Aloe Leaf Juice; Rosemary Leaf Extract, & Vitamin E. 100% natural. 2 fl. oz.