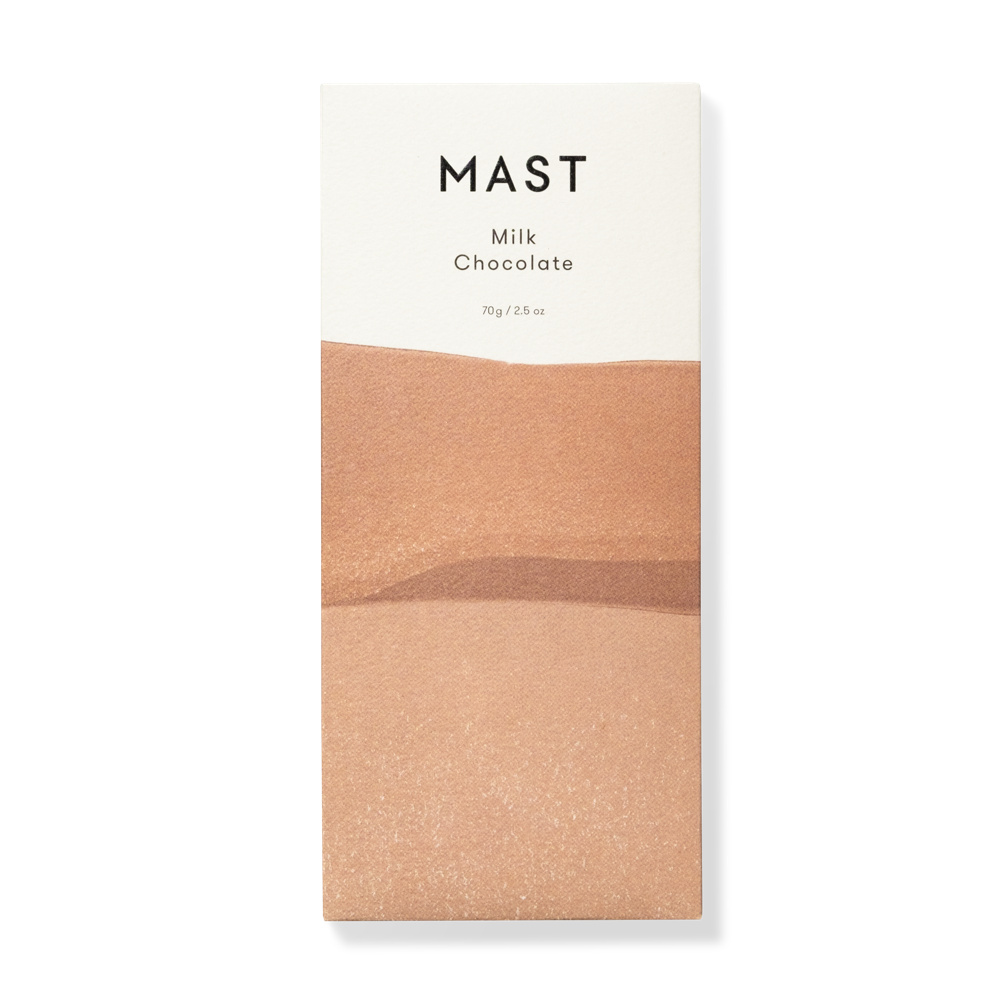 Mast - Milk Chocolate Bar
Take a time machine to your childhood and relive those nostalgic moments with the milk chocolate of your dreams. Tastes like weekends and belly laughing.
Ingredients: Organic Cocoa Beans, Organic Cane Sugar, Organic Cocoa Butter, Organic Milk, Organic Brown Sugar, Organic Vanilla. 50% cocoa content, 2.5 oz.