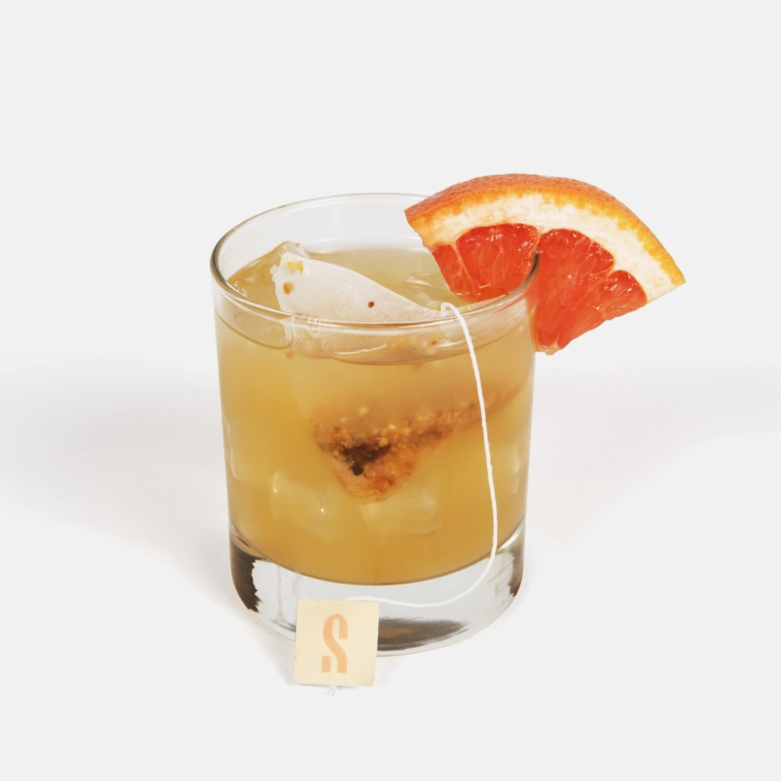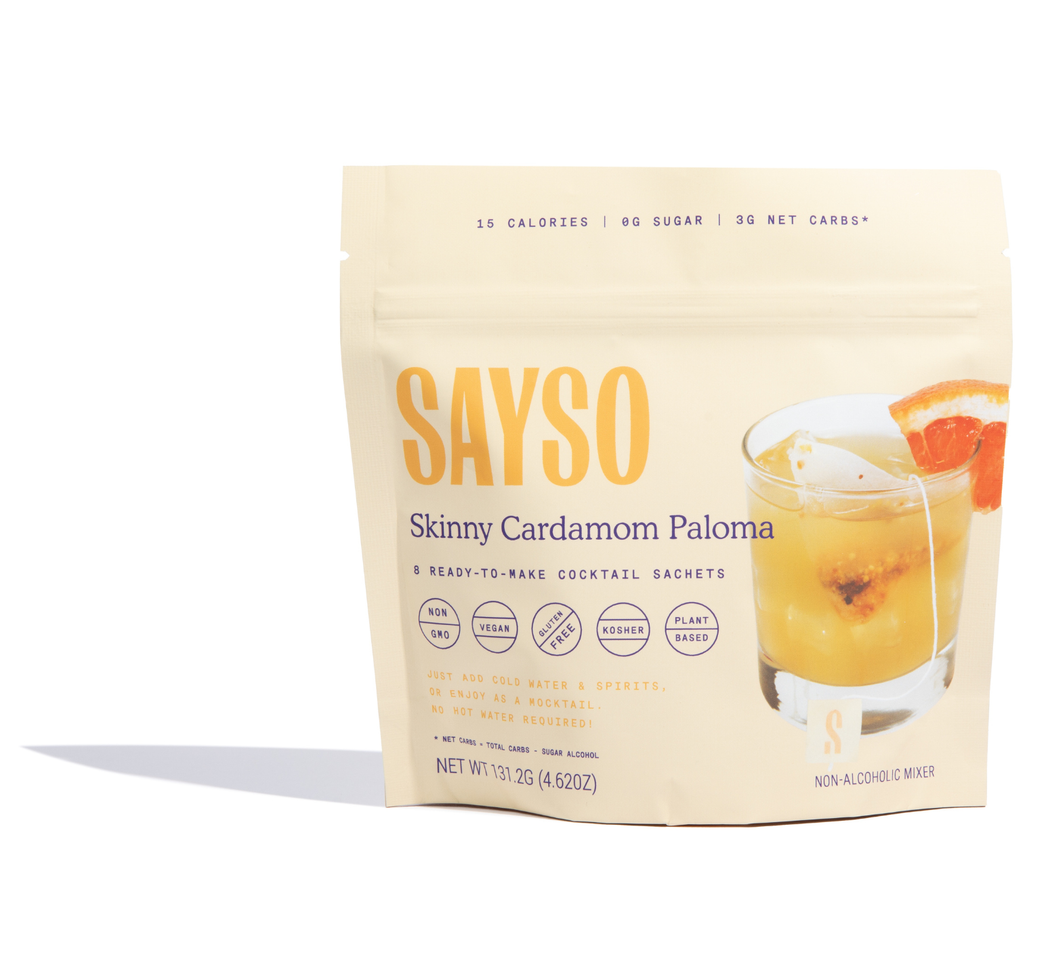 Skinny Cardamom Paloma - Cocktail or Mocktail Mixer
SAYSO is the first-ever cocktail (or mocktail) tea bag. Just combine COLD water and spirits, infuse for 3 minutes and enjoy!
The Skinny Cardamom Paloma is an expertly portioned blend of all-natural grapefruit, cardamom seeds, lime and orange. For a tart yet warming flavor that makes you feel like your toes are in the sand, steep in tequila and water for 3 minutes. Swap spirits for more water for a mocktail.
- All-natural
- Low calorie, no sugar
- 3 min or less
- No hot water required
- Each box contains 8 single-serve tea bags