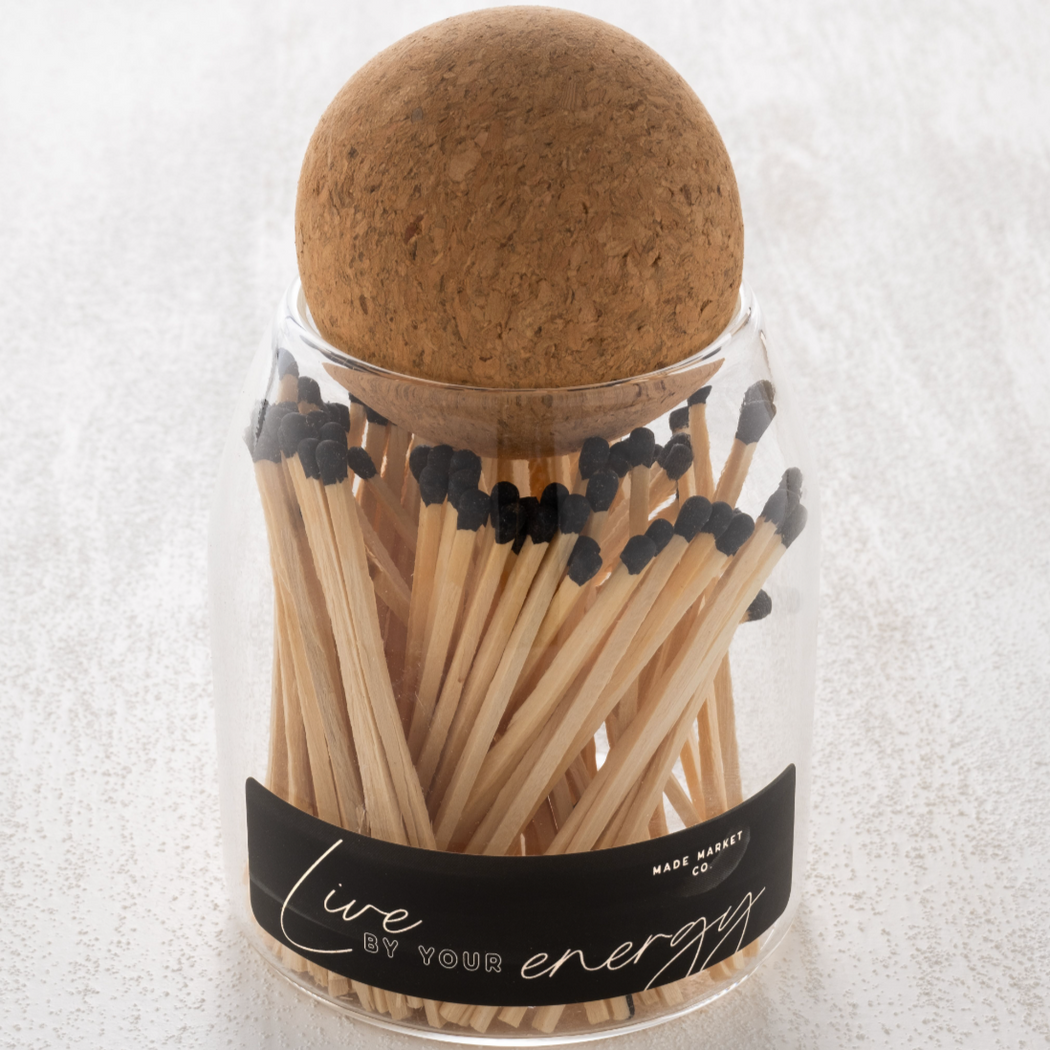 This gorgeous match jar includes a functional striker for you to enjoy time & time again. Each bottle is handcrafted with utmost care & attention to detail.
5.5" tall x 3.5" wide vessel (with cork top)
3 1/2" black tipped matches with a unique cork ball topper striker on vessel.