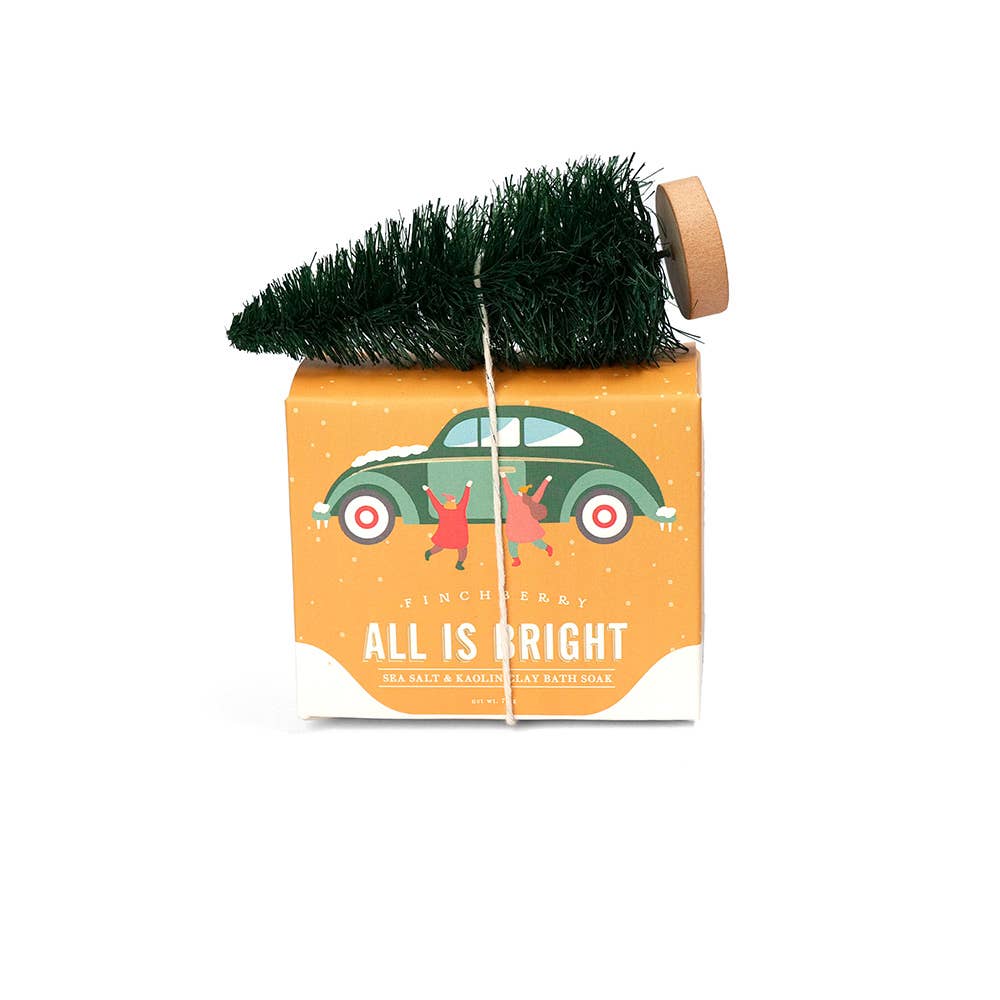 All is Bright – Clay & Salt Soak - Holiday Stocking Stuffers
A woody and earthy combination of oak and cedar, spiced with cardamom and thyme. Our artisan blended Sea Salt & Kaolin Clay Bath Soak is formulated with anti-inflammatory and antimicrobial ingredients. Kaolin clay gently cleanses and extracts impurities while absorbing excess oils. In turn, mineral-packed sea salt helps to absorb toxins in the body and promotes the healing process.
Ingredients: Sodium Chloride (Dead Sea Salt), Calendula Officinalis Flower (Marigold Petals), Yellow Brazilian Clay (Kaolin, Montmorillonite, Mica).