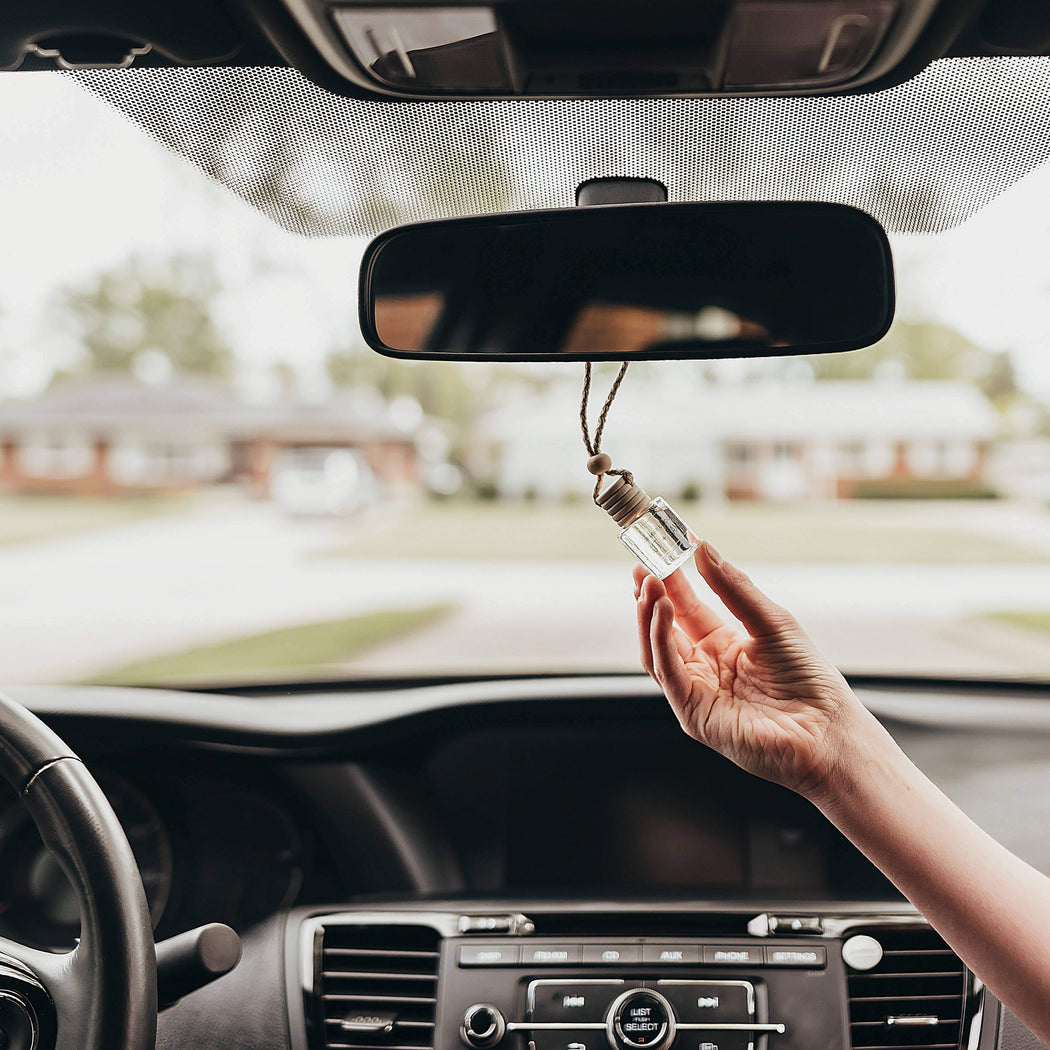 Our neutral, minimalistic Car Diffusers come pre-filled with 6mL of our high quality, proprietary blended diffuser oils that combine non-toxic and phthalate-free fragrance oils and essential oils to provide lasting fragrance for 30+ days
Directions for use:
1. unscrew the wooden lid and remove the plastic stopper
2. screw the wooden lid back on securely
3. tip the bottle for 1-2 seconds to allow the fragrance to wet the wooden lid. We recommend replacing the stopper after tipping to ensure no spilling occurs!
WARNING: if you tip for more than 1-2 seconds the fragrance has the potential to clog the wood and leak. Spilled oil can be corrosive — immediately wipe with a cloth in the event any oil is spilled!
4. tie/hang from your rear view mirror
5. re-tip to refresh the fragrance and replace the stopper — we do not suggest re-tipping until the fragrance currently on the lid is fully dry to prevent leaking