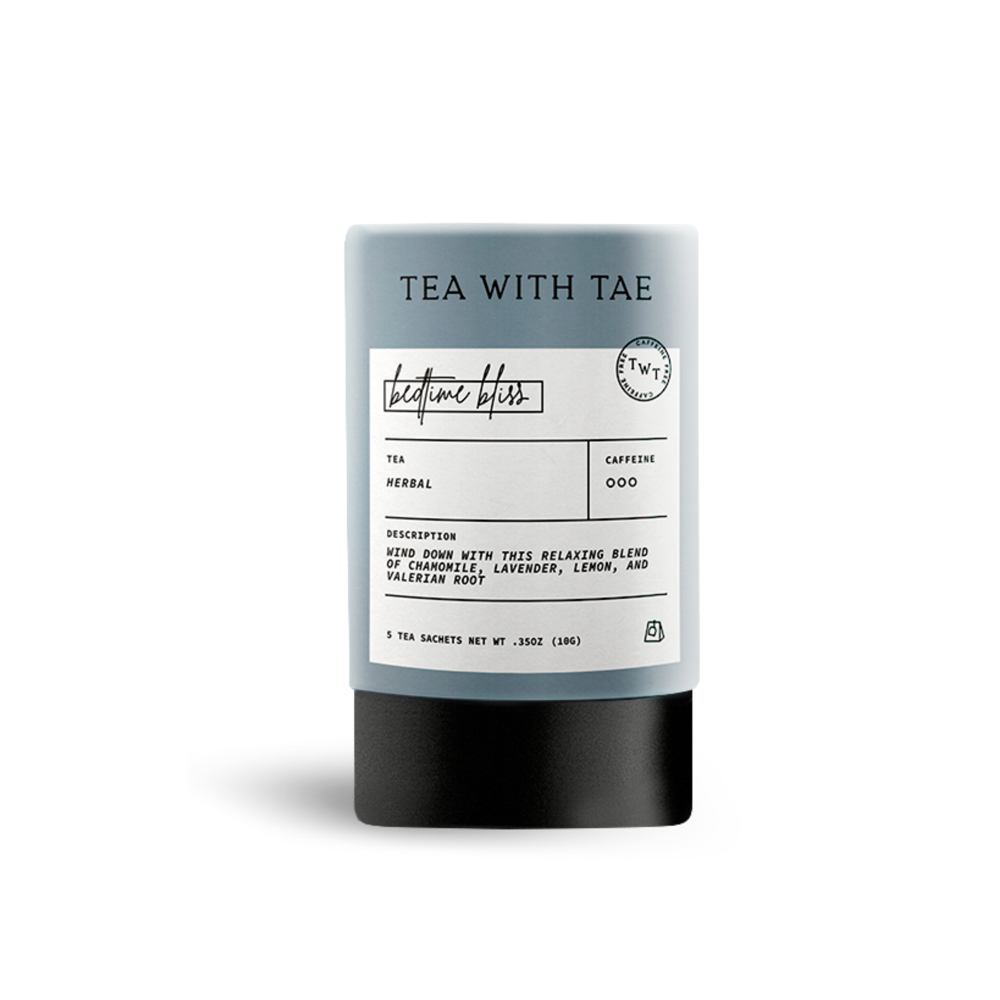 Bedtime Bliss Mini Tea Tube
As you wind down for the evening, enjoy this relaxing blend of chamomile flowers, lavender flowers, lemon verbena, spearmint, and valerian root. This is the perfect cup of tea to add to your bedtime routine and prepare yourself for some sweet dreams.
A perfect on-the-go or travel companion, each mini tea tube contains 5 eco-friendly (bio-degradable & plastic-free) tea pyramid sachets, which are perfect for enjoying sophisticated tea blends without the need for any steeping hardware.