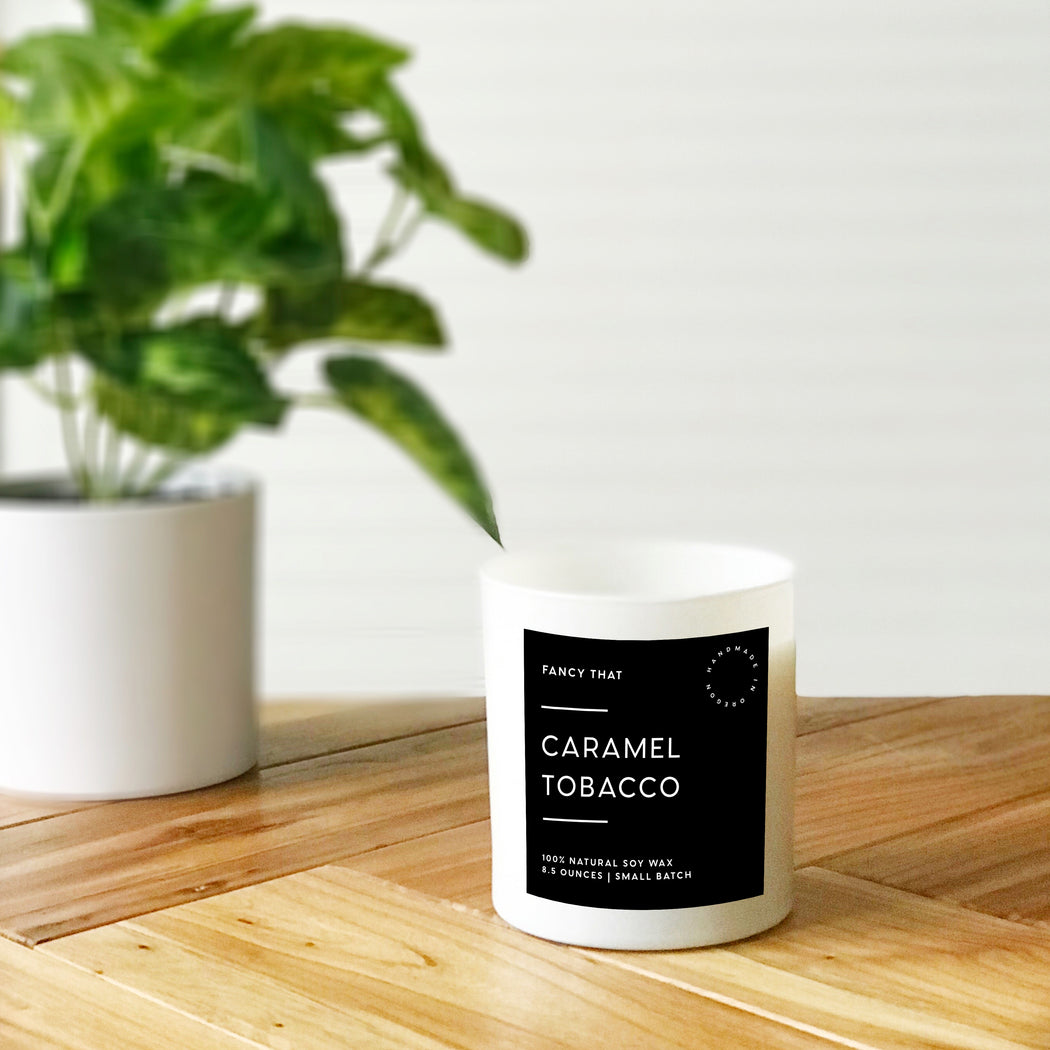 A hint of orange adds lift to the tobacco leaf accord that characterizes this fragrance. Warm tones of oak and patchouli create dimension for the blend as a base of sweet sugary caramel balances the earthy tones. 8.5 ounce soy wax candle, 40-50 hour burn time.
Top – orange
Middle – tobacco leaf, lavender, wood, patchouli
Bottom – caramelized vanilla, musk
Soy wax is completely renewable, sustainable, eco-friendly, resulting in a candle that will burn clean and slow. 
Candle Tips:
Trim your wick – Your wick should be only 1/4" long every time you light your candle so be sure to trim it before each use.  
Create a large melt pool – Fun fact: soy wax has a memory.  The wax will only melt as far as it did the very first time you burned the candle. So, it super important that you let the wax melt pretty close to the edge of the jar. 
Be cautious – Never burn your candle in an unattended area. Keep away from items that can catch fire, drafts, children and animals.  Do not burn for more than four hours at a time.  
Please note, each candle is hand poured in our Portland, OR studio.  Appearance and texture may vary from candle to candle.