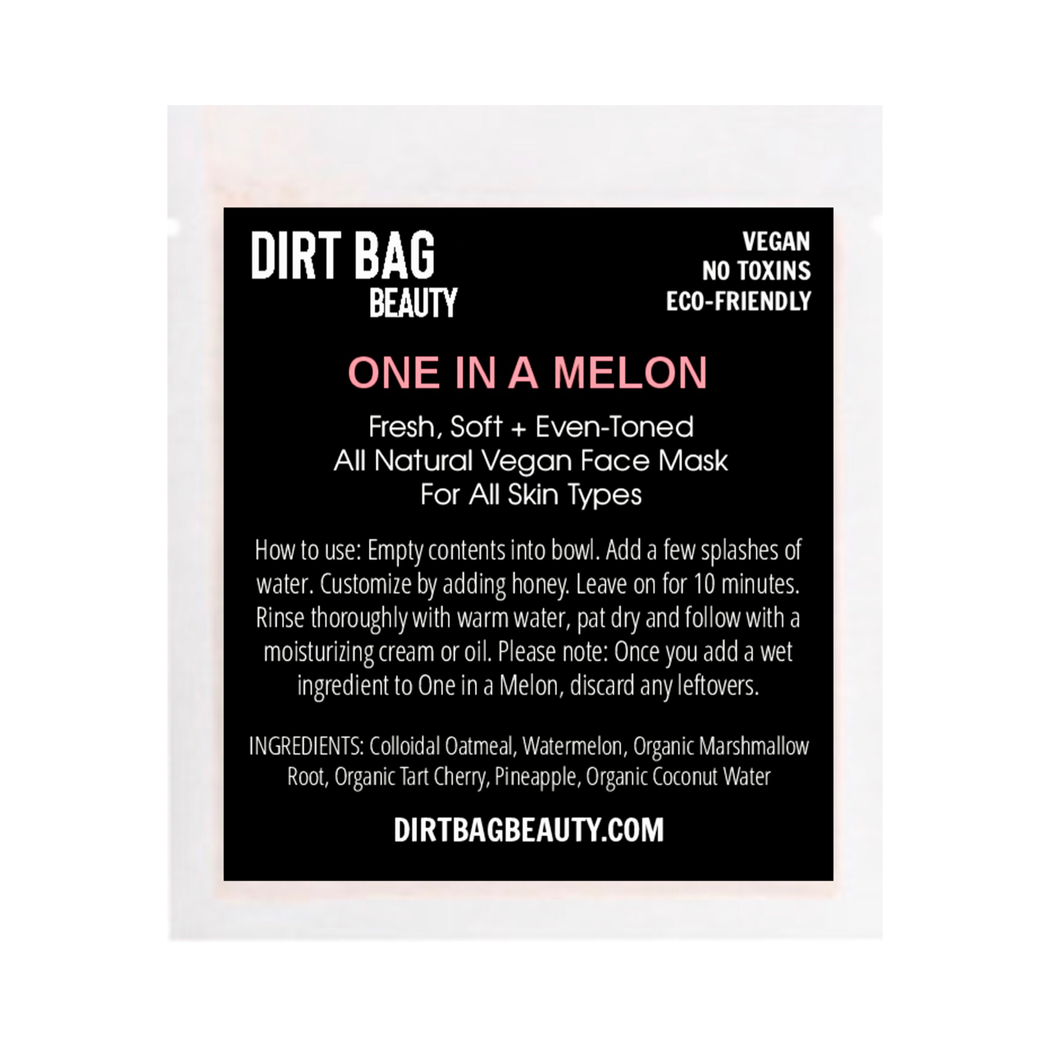 Facial Mask Vegan - One in a Melon
Fresh, Radiant + Even-Toned Gentle Exfoliation For All Skin Types Vegan When your skin needs an instant boost, One in a Melon is the perfect mask for a visibly radiant complexion. Evens out skin tone, hydrates, improves texture and softens!
Ingredients: Colloidal Oatmeal, Watermelon, Organic Marshmallow Root, Organic Tart Cherry, Pineapple, Organic Coconut Water.