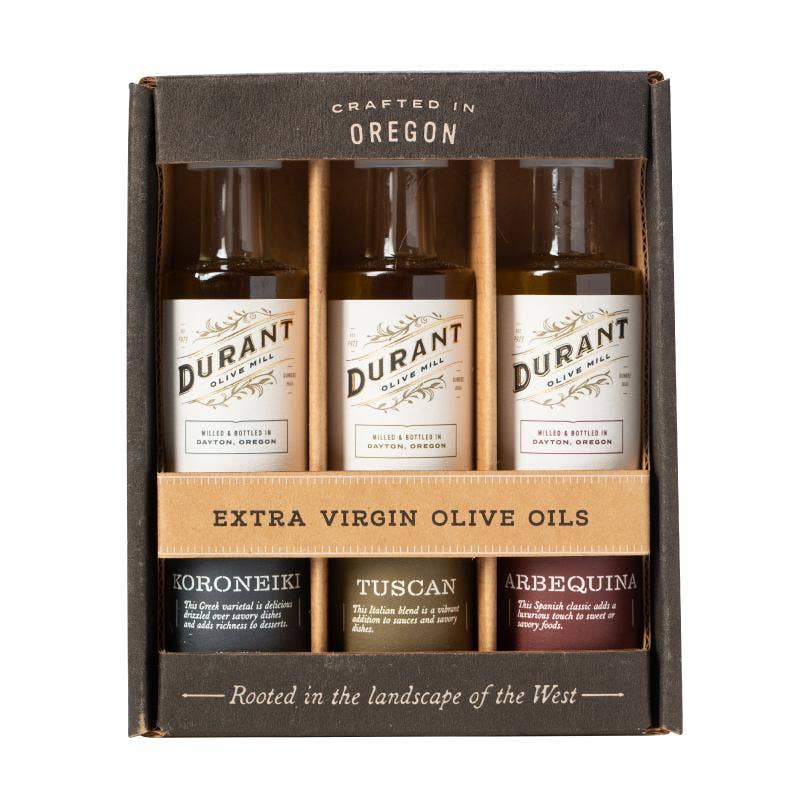 Durant - Extra Virgin Olive Oil Trio Box
A trio sampler of our house-pressed extra virgin olive oils nestled in a neat little box. 3 x 50 ml. 100% extra virgin olive oil. Milled & bottled in Dayton, Oregon. 
Pair with bread dipping spices and Soberdough for a great housewarming gift!