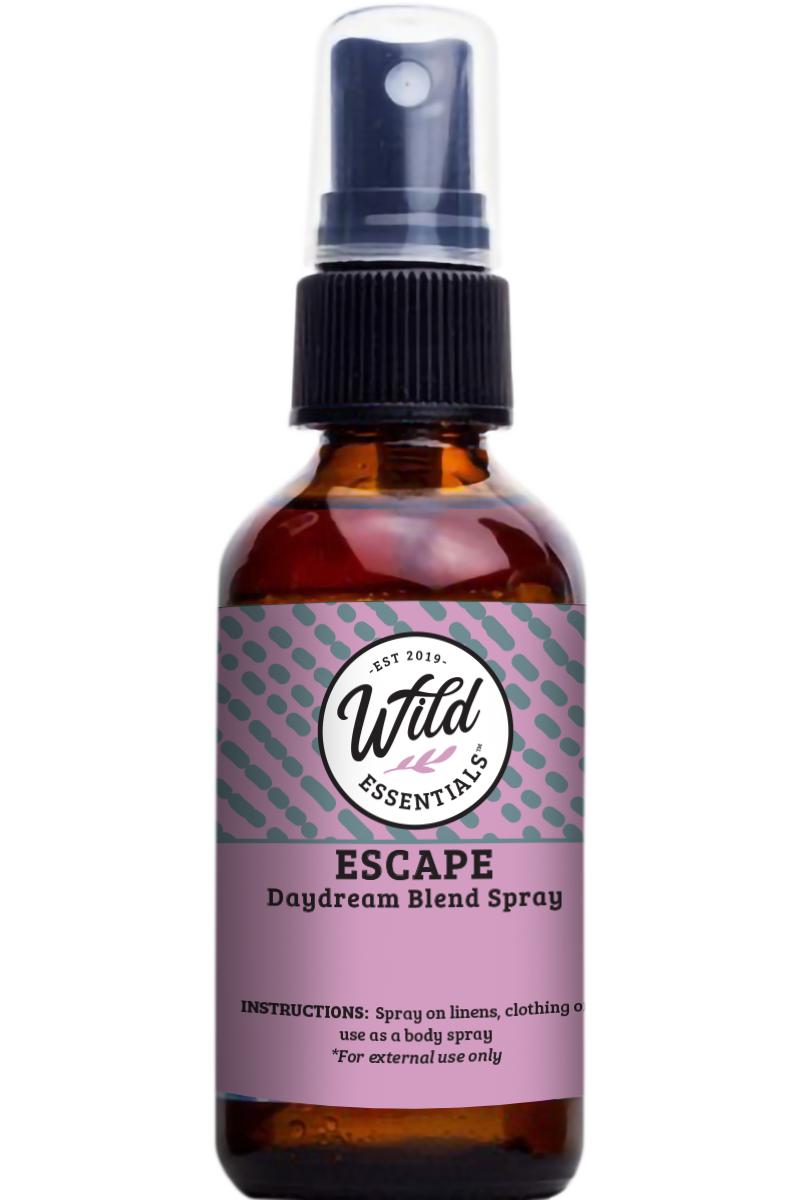 "Escape" Essential Oil Daydreaming Body Spray - 2 oz
Wild Essentials Escape spray has a meditative, daydream like effect on the mind. A relaxing stress reliever that helps you get lost in your thoughts made with a proprietary synergy blend combination of Anise Star, Clary Sage, Clove Leaf, Frankincense, Lavender, Lime and Patchouli pure essential oils pre-diluted and ready to use!
Sprays are made with all natural, organic witch hazel and distilled water for safe application. Spray on your skin, clothes, linens, bathroom, as an air freshener or anywhere you want for a meditative and relaxing experience!