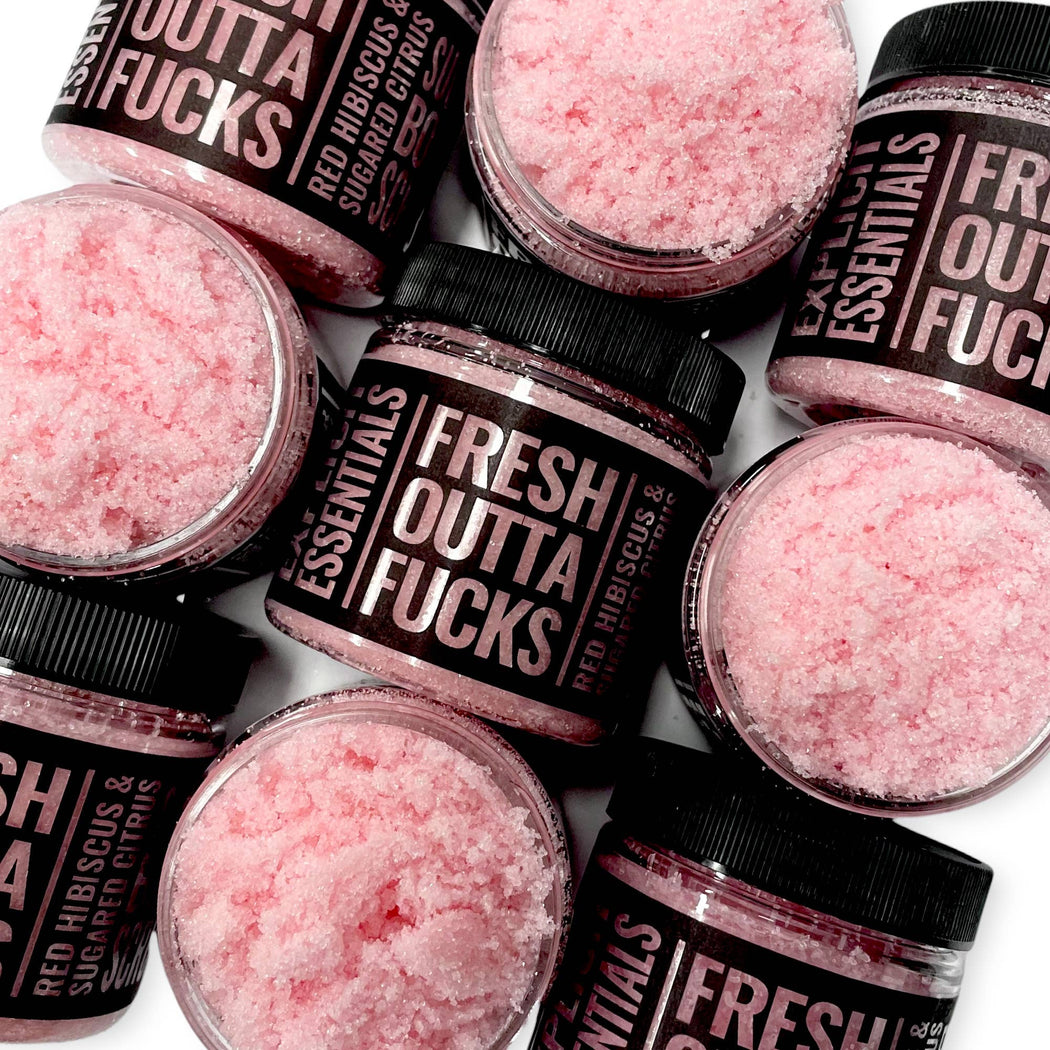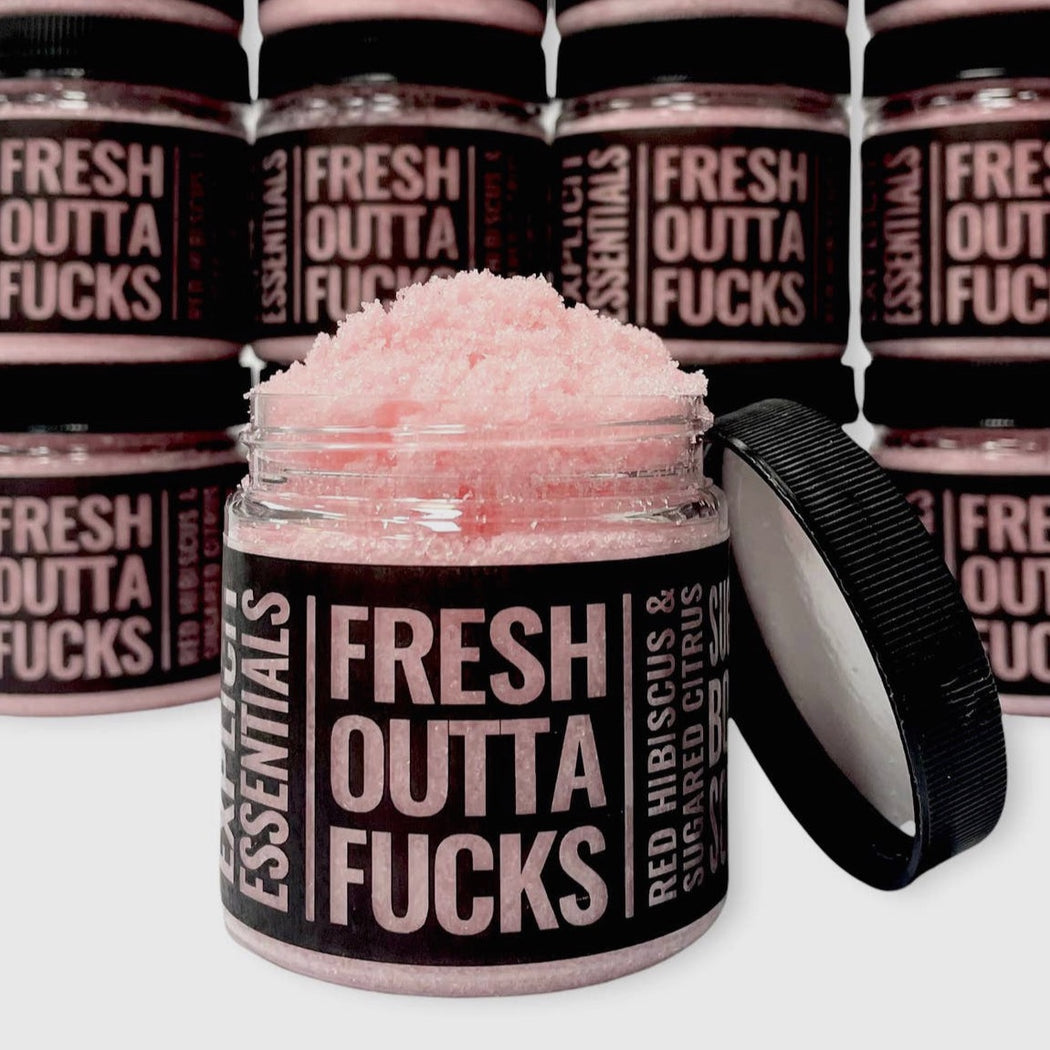 Fresh Outta Fucks Body Scrub
Made with premium ingredients this sugar body scrub is perfect for gently exfoliating dull and dry skin. Moisturizing your skin beautifully without leaving your feeling greasy or clogging your pores. The perfect addition to your shower routine to have you looking and feeling your best. 4oz Jars.
RED HIBISCUS & SUGARED CITRUS A totally delightful blend of tropical fruits and sugared oranges, lemons and limes with hints of exotic tropical florals and mountain greens.