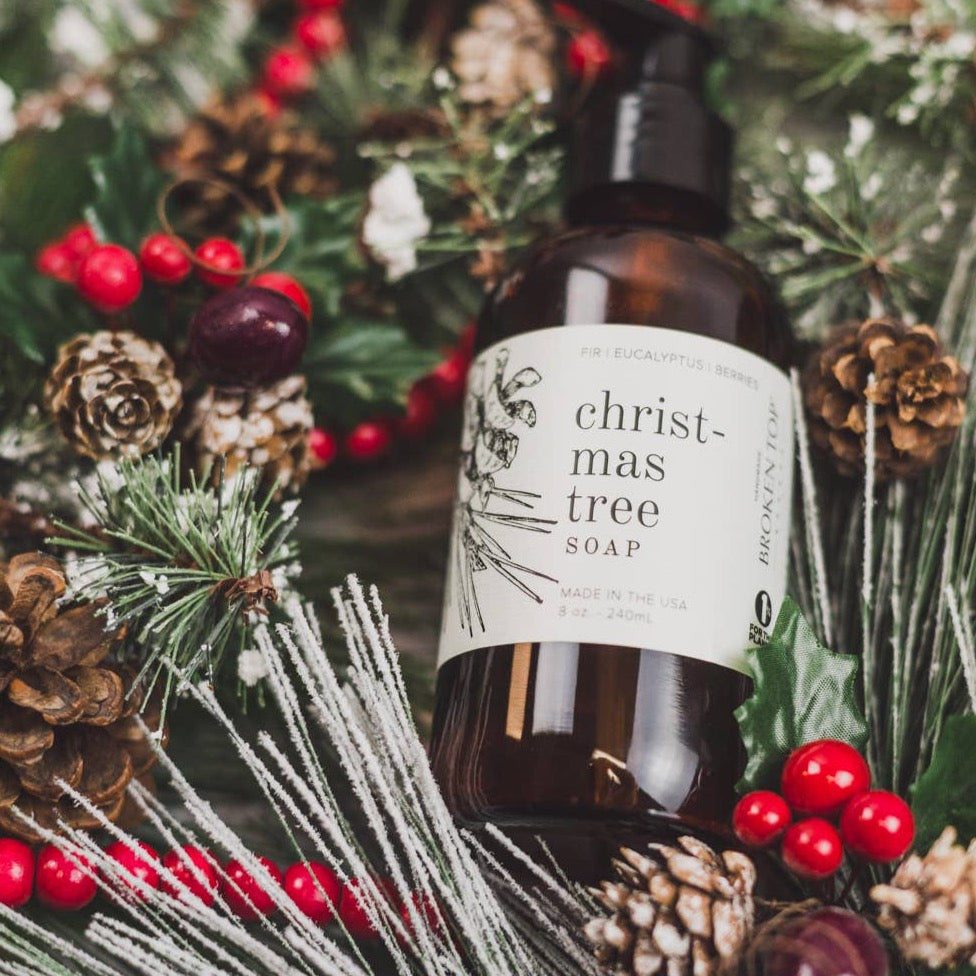 FIR | EUCALYPTUS | BERRIES The closest thing to a pine tree you'll find without sniffing the real thing. Both festive and woodsy, it smells like you're in a tree lot, picking up the perfect fir. Enjoy the holidays with this classic, bold blend of fir, eucalyptus and a hint of holly berries. 8 oz
Ingredients: Organic Aloe Leaf Juice (AloeBarbadensis), Cocamidopropyl Betaine, Sodium Laureth Sulfate, Sodium Lauryl Sulfate, Glycerin, Phenoxyethanol, Tetrasodium Glutamate Diacetate, Essential Oils, Fragrance Oils.
Directions For Use: Our 4-in-1 soap is made with minimal ingredients and perfect for even the most delicate areas. Simply pump once or twice, lather for thirty seconds, rinse thoroughly and repeat as needed. Ideal for use as shampoo, bubble bath, body soap, or hand soap.