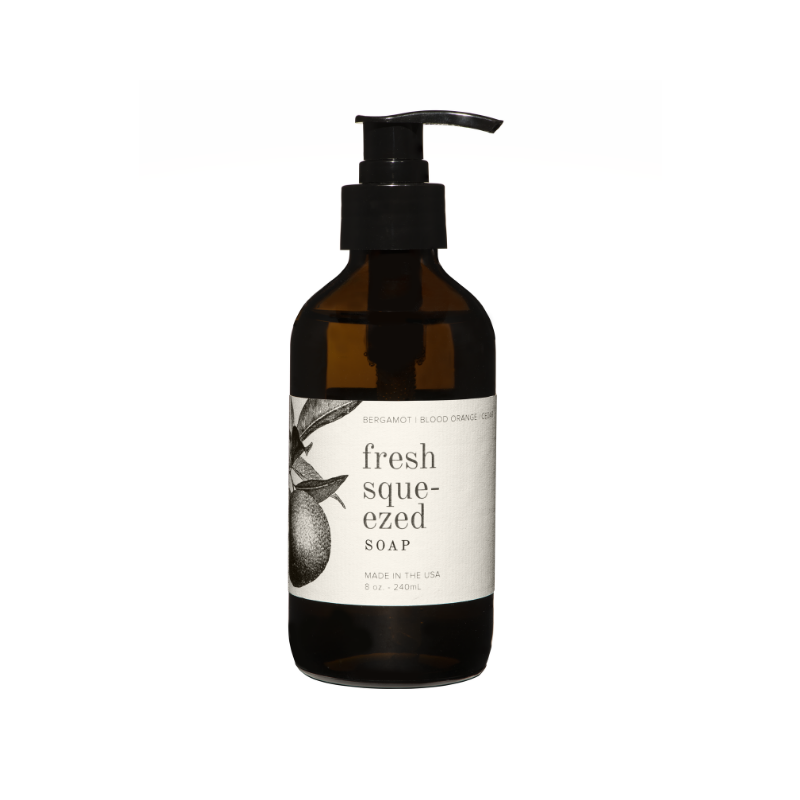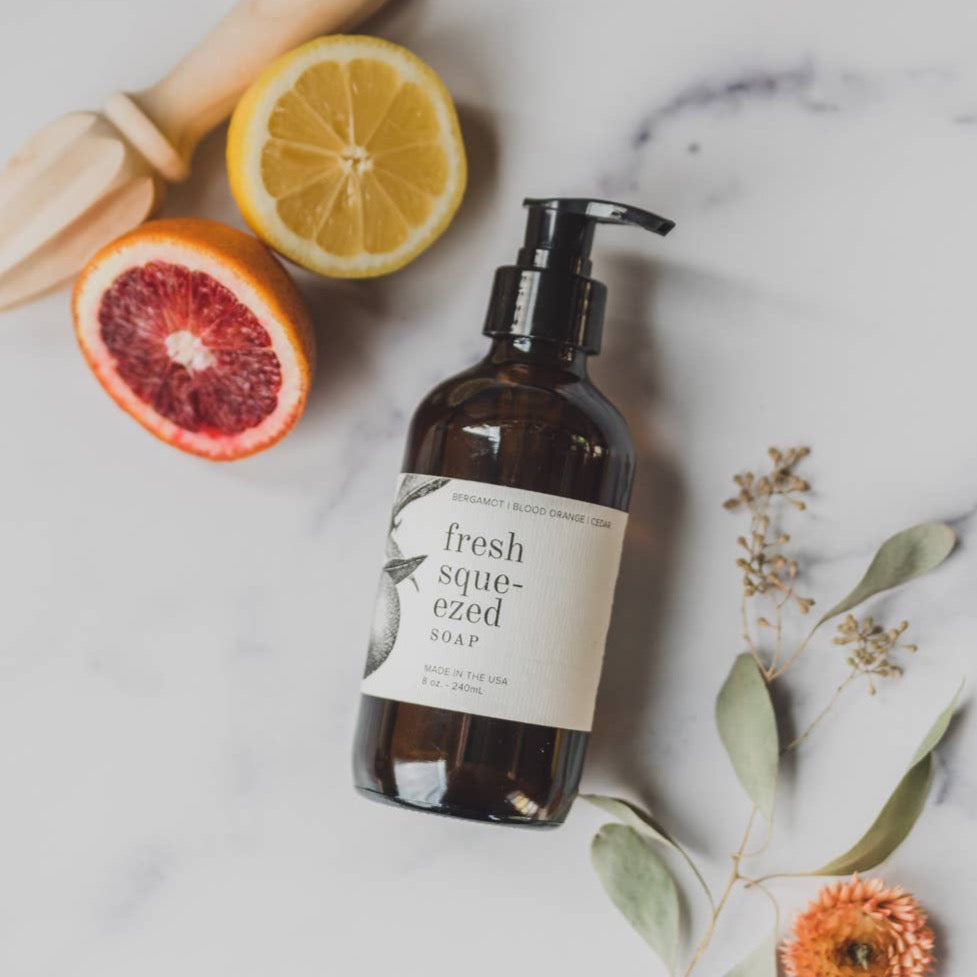 Hand Soap - Fresh Squeezed - 8 oz.
Bold citrus is a fan favorite with our Fresh Squeezed scent. Blood orange, bergamot oil, and a hint of cedar blend to create a highly scented orange and grapefruit masterpiece.
Directions For Use: Our 4-in-1 soap is made with minimal ingredients and perfect for even the most delicate areas. Simply pump once or twice, lather for thirty seconds, rinse thoroughly, and repeat as needed. Ideal for use as shampoo, bubble bath, body soap, or hand soap.
Scent Notes: Bergamot | Blood Orange | Cedar
Made in Bend, OR