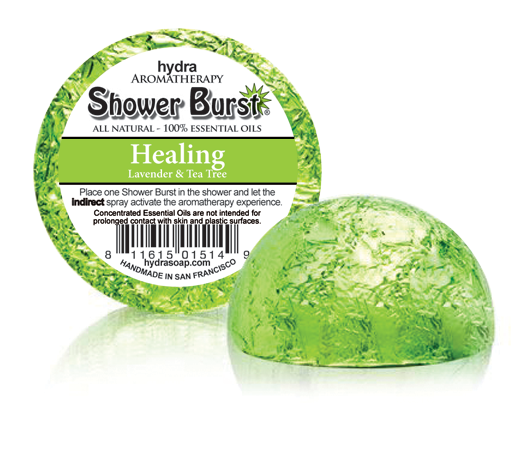 We all need some healing now and then, and sometimes the best thing is a nice warm bath, or shower. Kick up your self-healing shower with a shower burst thrown into the mix.

These 100% natural shower bursts transform your ordinary shower into an aromatherapy experience better than the spa! Just place one in the shower and let the indirect spray activate the aromatherapy experience.

A refreshing combination of lavender & tea tree essential oils dissolve and release their calming and cleansing scent while you shower.

Indulgent and delightful for yourself or a friend, even when taking a bath isn't an option.