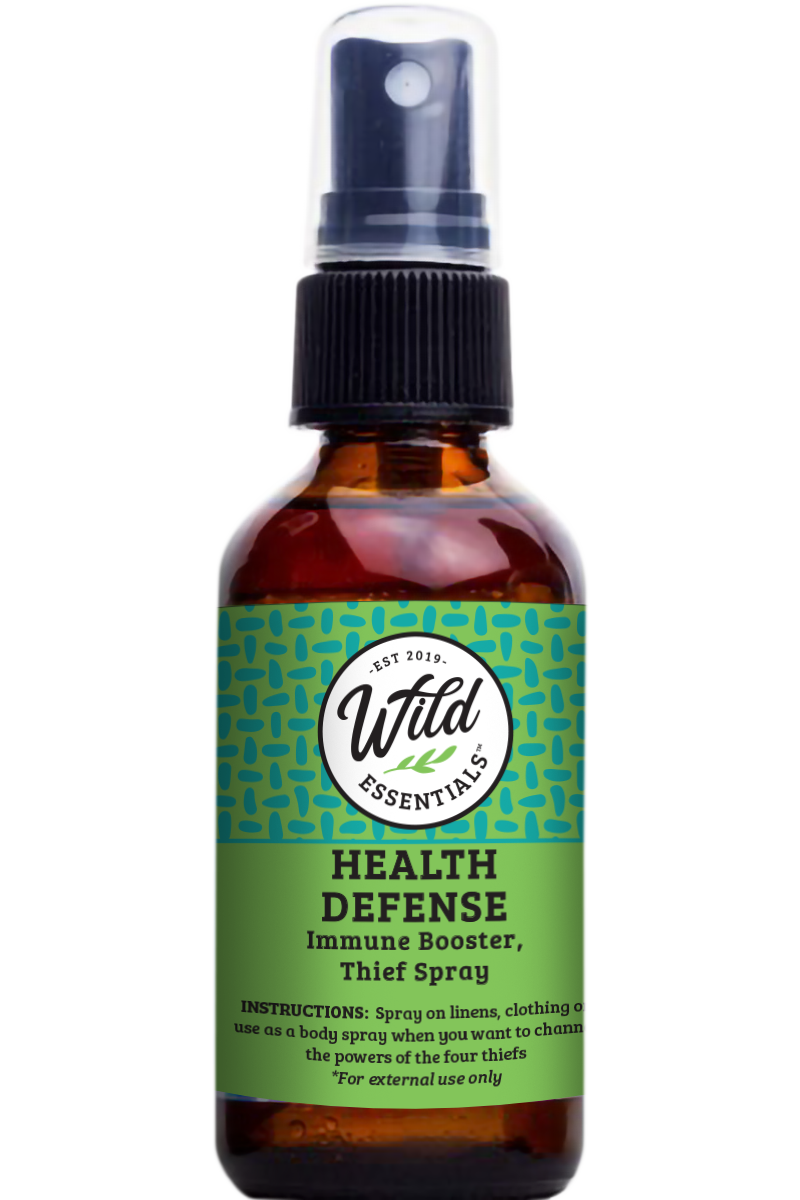 "Health Defense" Essential Oil Immune Boost Spray 2 oz
Wild Essentials Health Defense spray is combination of Cinnamon, Clove, Eucalyptus, Lemon and Rosemary pure essential oils pre-diluted and ready to use! This blend helps to purify air, boost immunity, soothe sore throat, chest congestion, sinus, nasal and allergy symptoms all while promoting an uplifting mood and increasing concentration. 
Sprays are made with all natural, organic witch hazel and distilled water for safe application. Spray on your skin, clothes, linens, bathroom, as an air freshener or anywhere you want for an immunity boosting and purifying experience!