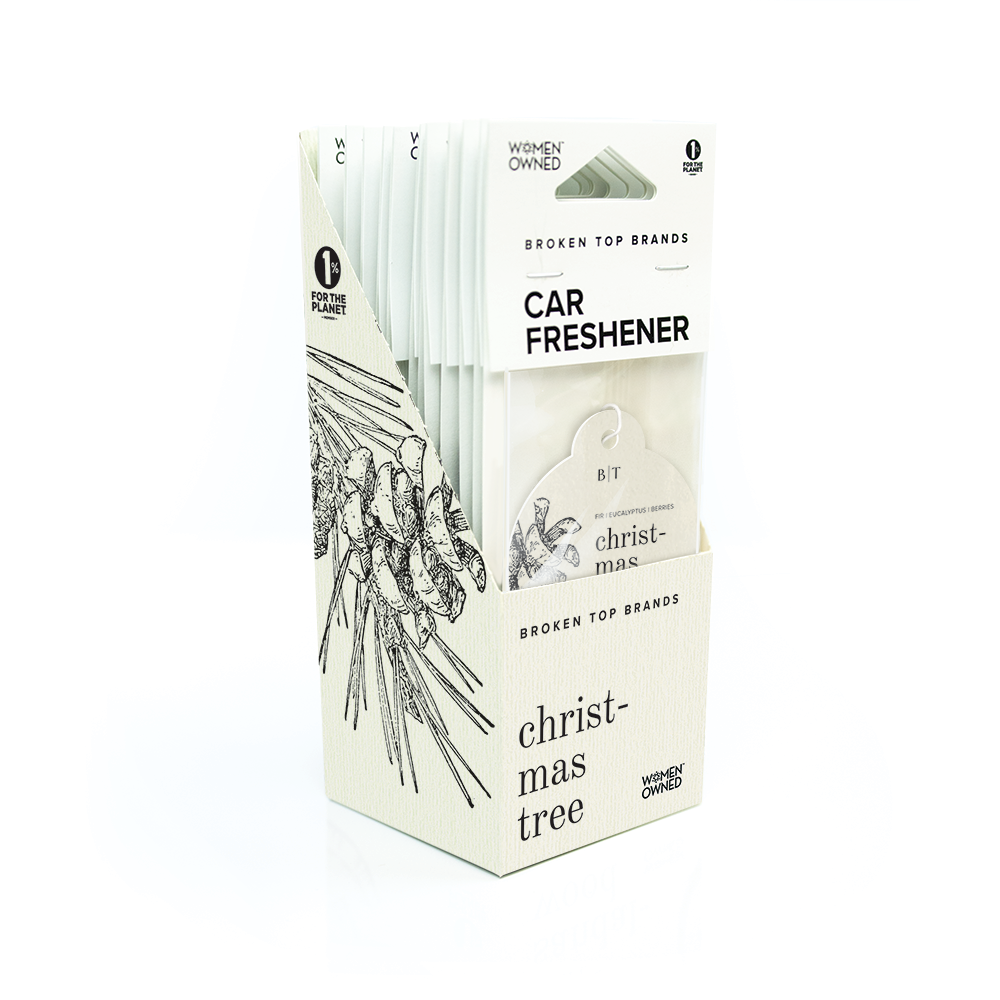 Holiday Car Fresheners - Christmas Tree
The closest thing to a pine tree you'll find without sniffing the real thing. Both festive and woodsy, it smells like you're in a tree lot, picking up the perfect fir. Enjoy the holidays with this classic, bold blend of fir, eucalyptus and a hint of holly berries. This ornament shaped air freshener is the perfect stocking stuffer for Christmas gifts! Great for hanging on the rear-view mirror and in other small spaces.
Duration: 3-6 weeks based on use and environmental factors. Avoiding high automobile interior temperatures as well as prolonged open window time can greatly increase longevity.
Instructions: While designed for cars, our fresheners are suitable for any small space including closets & bathrooms. Allow freshener to hang freely. To control fragrance cut along the top of plastic bag and expose a small portion of the freshener. Expose more of the freshener as needed. Neither seller nor manufacturer is responsible for misuse.