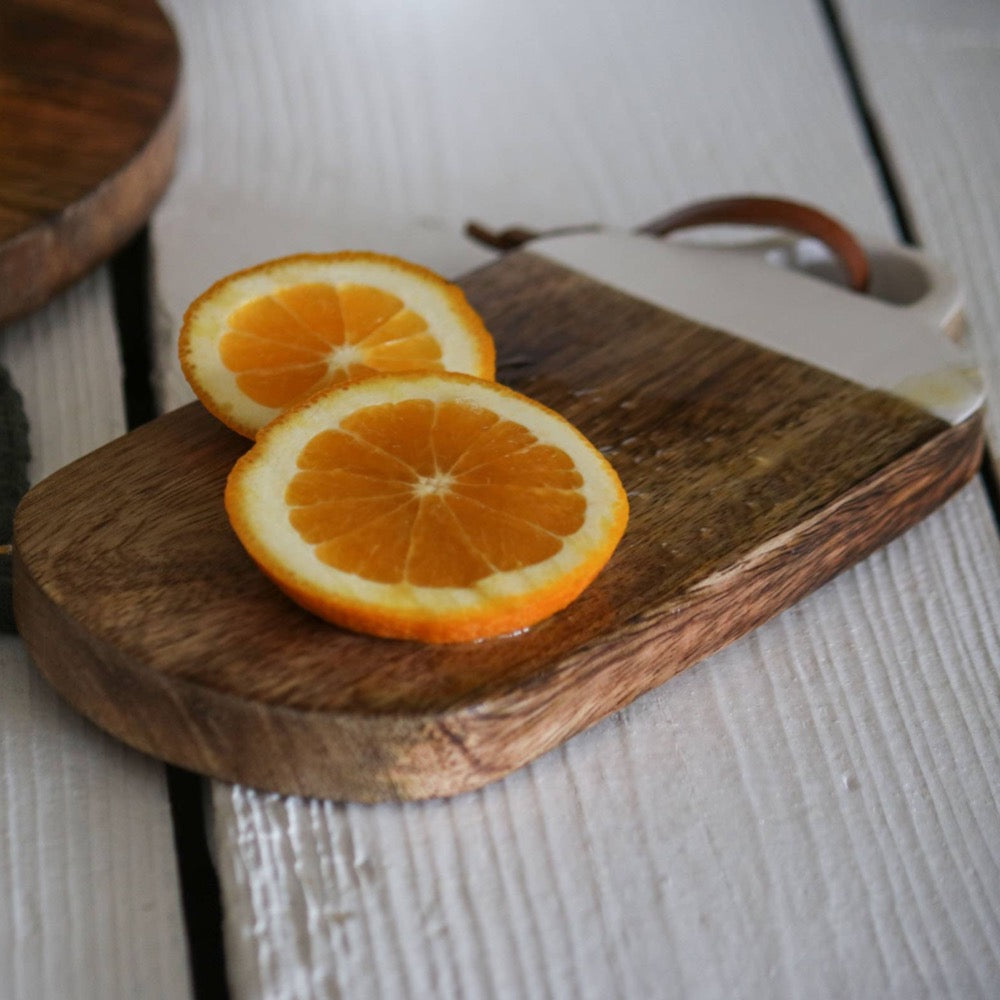 Mabel Cutting Board Small
Made of sustainable natural mango wood with a food safe finish, accented by a glossy white enamel paint at the top and finished with a leather tie hanger on the handle.  Its compact size makes it the perfect essential for preparing and serving on a smaller scale - great for fruits and cheeses.
-Being food safe, this board functions as a stylish a serving piece or simply to add a decorative element to your kitchen.
-The mango wood used is part of a sustainable effort in India. For every mango wood tree that is harvested, at least one is planted in its place.
-Hand wash with warm, soapy water and set out to air dry completely after initially drying with clean cloth.
-Dimensions: 8 x 4 x 0.5"H