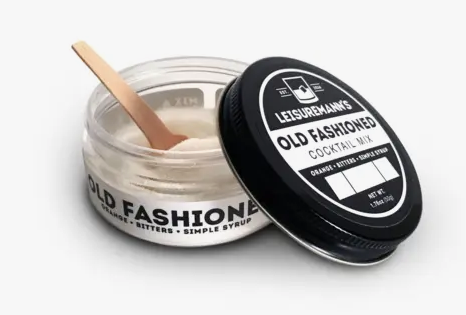 Leisuremann's Old Fashioned Cocktail Mix is a time tested cocktail in its purest form. Bright citrus flavor and aroma, a hint of aromatic bitters, and the sweetness of cane sugar simple syrup allow this simple cocktail mixer to rise the ranks and show its true status as the father of the modern cocktail!
TASTING NOTES: Harnessing the balance between sweetness, citrus, bitters, and bourbon makes this humble craft cocktail drink mix shine. This cocktail is best served on the rocks, straight up, or neats!
MIXING 101: 4 level scoops of mix (scooper included in each jar) + 1 oz H20 + 2 oz Spirit (Bourbon) + Ice
NET WT. 1.76oz (50g) = Approximately 10 cocktails per jar.